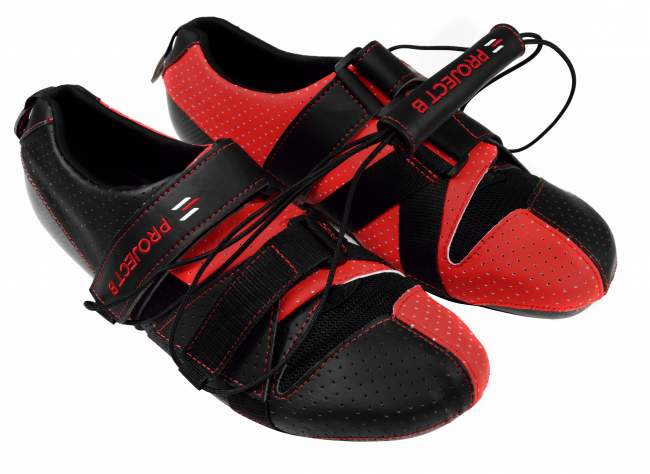 A high-tech split sole carbon fibre rowing shoe utilising the lightest, highest quality and best performance materials, researched, innovated and built from the ground up for rowers, by rowers.
******Bont Rowing Project B shoes are designed for a snug fit, we recommend selecting two Euro sizes larger than your usual size (e.g. if you normally have size 42 order size 44). We have indicated the approximate corrected UK equivalent sizes in the clickdown selection below******
Design based on the largest foot force data pool ever collected, a shape formed by 20,000 athlete foot scans and the expertise of Bont Rowing.
World first carbon fibre split-sole design
Lightest high performance shoe on the market
Best force transfer and connection measured
Mid-arch foot support
Anatomic heel cup
Carbon fibre forefoot and heel cradle for ultimate force transfer and steering response
Hydrophobic memory foam insole
Dual lock down straps
Biomechanics shaped toe box
A rowing shoe built by rowers for rowers
| Item | Stock Status | Price | Qty |
| --- | --- | --- | --- |
| PBR2-42 PBR2-42 (=UK6) | In Stock | £135.00 | |
| PBR2-44 PBR2-44 (=UK8) | In Stock | £135.00 | |
| PBR2-46 PBR2-46 (=UK9.5) | In Stock | £135.00 | |
| PBR2-48 PBR2-48 (=UK11) | In Stock | £135.00 | |
| PBR2-50 PBR2-50 (=UK12.5) | In Stock | £135.00 | |