Introducing the most age appropriate singles available today.
Based on an understanding of how youngsters respond to a challenge, 2 genuine racing shape singles for children.
These are 2 original, racing hull shapes, sized to fit, to keep young rowers motivated and learning skills.
Cadet 1x : for 45-60kg (99-132lbs), 720cm (23' 7") length
Cadet Mini : for 40-50kg (88-110lbs), 601cm (19' 9") length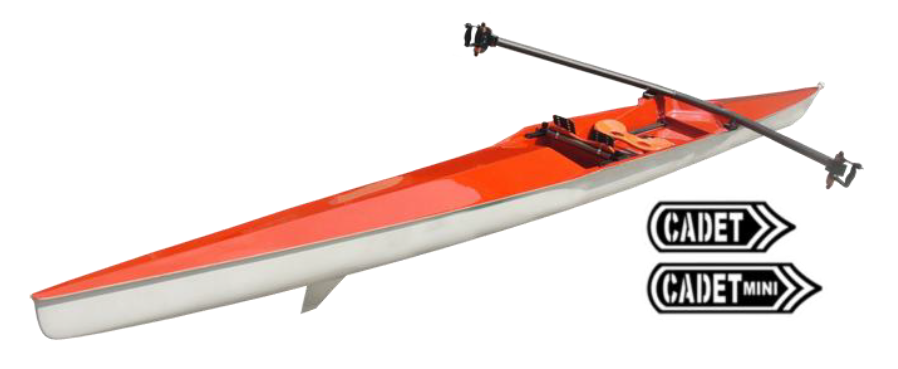 Top & bottom moulding process
By utilising just 2 moulds, the "top and bottom", we are able to drastically reduce the amount of labor required, a major part of a boat's cost.
The join of the 2 parts runs around the whole edge of the boats, giving them an advantage in toughness over "normal" shells when bumping into things.
For a quote for your ideal Swift Cadet boat specification please click here
You can also email us at enquiries@rowingcentre.co.uk or call us on 01582 872338.