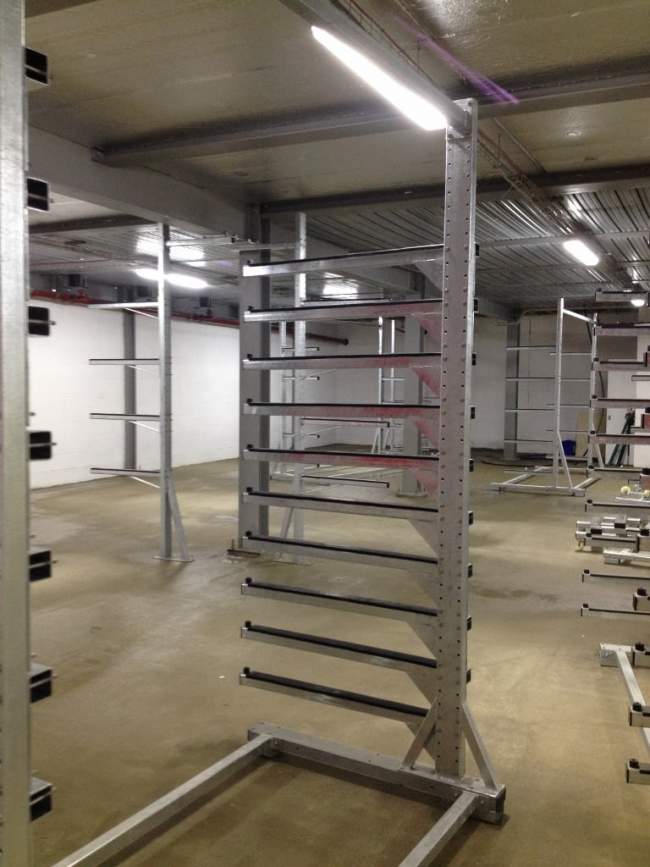 ​​Horizontal Oar Rack - 2m high for 8 sets of 8 sweep oars (64 blades) or 8 sets of 4 pairs of scull oars (64 blades)
(Picture above (2.5m high) for illustration only).
You will be charged a nominal delivery fee at checkout but we will need to quote you for the full delivery cost when we confirm your order. We will then invoice you separately when delivery is agreed. We are also happy to discuss collection if you prefer.