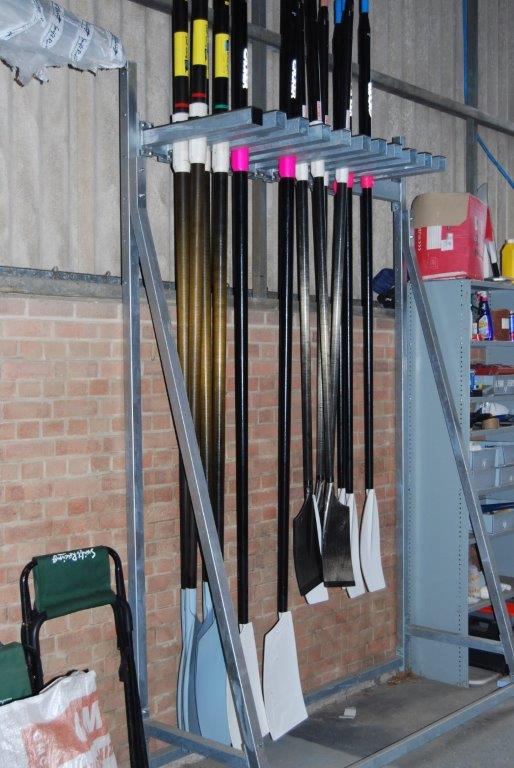 ​Vertical Oar Racks (Example options - racks can be made to size to suit available space as required):
Freestanding 1.5m wide with minimum x5 slots for x20 pairs of sculls
Freestanding 2m wide with minimum x8 slots for x32 pairs of sculls
You will be charged a nominal delivery fee at checkout but we will need to quote you for the full delivery cost when we confirm your order. We will then invoice you separately when delivery is agreed. We are also happy to discuss collection if you prefer.