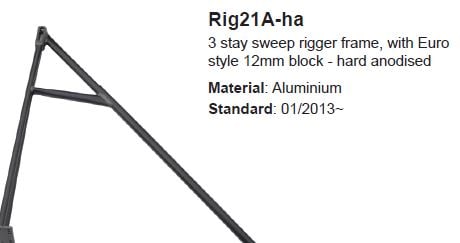 3 stay sweep rigger frame, with European style 12mm block
Material: Aluminium (hard anodised)
PLEASE NOTE: We only supply riggers for Swift boats.
Please provide the following details in the 'additional notes' section on the 'Review Order & Checkout' page:
Boat serial number (from the back of the pin block); Seat number (eg #3); Bowside or Strokeside.
Remember to order pins, gates/oarlocks and backstays if you need them too.